Commercial Snow Removal in Racine Premier Commercial Snow Removal in Racine
Ensure your commercial property stays open and accessible with DMT Contractors, your go-to experts for commercial snow removal in Racine and the surrounding areas of Southeastern Wisconsin and Northeastern Illinois.
At DMT Contractors, we understand that effective snow and ice management go beyond mere plowing and salting. Our dedicated professionals are available 24/7, and we don't subcontract our jobs! Instead, we deploy multiple crews ready to handle any size job, ensuring your commercial property remains clear and safe for tenants and customers.
expert commercial Snow Removal in Racine
In regions like Southeastern Wisconsin and Northeastern Illinois, where snow and ice can hit swiftly and severely, DMT Contractors is here for business owners and property managers. Whether you're in Kenosha, Pleasant Prairie, Racine, Mount Pleasant, Burlington, or Waukegan, IL, our commitment is unwavering, day and night!
With over 20 years of experience, our reliable and thorough commercial snow removal in Racine guarantees timely and efficient clearing of parking lots, walkways, and sidewalks. We understand the importance of opening on time for your business, and every client we've served over the last two decades has experienced just that.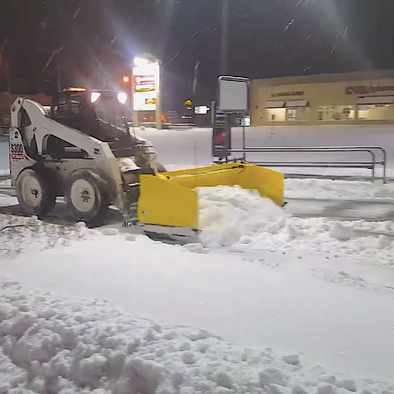 Racine's Snow Removal Company
Our skilled crews use the right tools and techniques, ensuring effective snow and ice removal without causing damage to your property. Your business, customers, and employees are our priorities, and our services are designed to keep your premises safe and accessible.
Whether you're a business owner or property manager, trust DMT Contractors for your commercial snow removal in Racine. Call us 24/7, and let DMT Contractors keep your commercial property clear, safe, and ready for business!